097 – Geek Life – Stalker DtM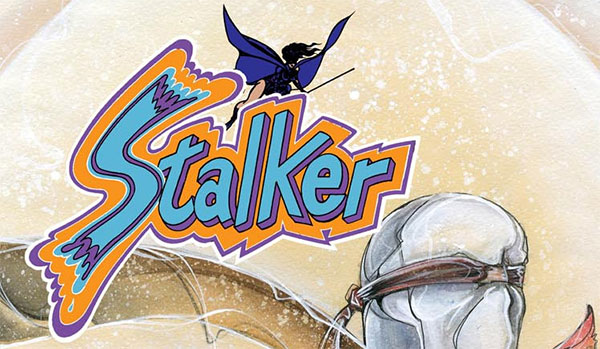 This week we chat about the indie comic Stalker: Donning The Mask written and lettered by Bradley Potts, illustrated by Trevor Von Eeden & Danny Fahs, with colors by Blake Wilkie & George Freman. This story follows a young woman's journey for justice. After the tragic and violent deaths of her parents, Carrie discovers her mother had a huge secret, she was once a masked vigilante! Now Carrie must take up her mothers mantle as the Stalker to take down the worst criminal of Stalker's entire career. Written with an interesting pacing and endeavoring to put a new spin on the costumed hero genre, Bradley bravely tackles this ambitious project with skill and for the most part succeeds in creating an engaging book. Be sure to read Stalker for yourself on Sunday-Superheroes.com!

Geek Life is sponsored by Audible, you can grab your free book at AudibleTrial.com/GeekLife. Check out their insanely huge catalog of over 150,000 books on more subjects than you can imagine. Follow the link above to enjoy a free book and 30% off their entire catalog for one whole month!
Music is provided by AirPlus Recordings+. This week's song is "Head West (Pulling Whiskers Remix)" by TR2X & TigerPaw, available on the new AirPlus Recordings record "Head West Remixes". If you like this song, be sure to support TR2X, TigerPaw and AirPlus Recordings!

Geek Life Podcast ep 97 - Stalker DtM
[ 1:01:45 ]
Play Now
|
Play in Popup
|
Download
comments powered by

Disqus