083 – Geek Life – Pickman's Model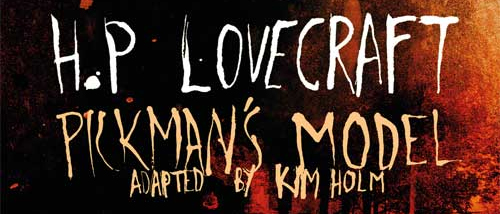 This week we spotlight Kim Holm's incredible adaptation of HP Lovecraft's short story Pickman's Model. Being big Lovecraft fans around here we jumped at the opportunity to cover Kim's work. This graphic novel adaptation of one of Lovecraft's best is totally excellent. Kim's vision of Pickman's world is truly something to behold. The thick inky blackness, frayed lines and fevered pitch of his work is an experience you wont want to miss. You can purchase yourself a copy of  Pickman's Model on IndiePlanet and read it for free on FreeComics.no. Be sure to like Kim's facebook page facebook.com/DUHHfans.

Geek Life is sponsored by Audible, you can grab your free book at AudibleTrial.com/GeekLife. Check out their insanely huge catalog of over 150,000 books on more subjects than you can imagine. This week we recommend Heart Shaped Box by Joe Hill, a creepy story about an aging rock star with a murdering ghost on his trail. Follow the link above to enjoy a free book and 30% off their entire catalog for one whole month!
Music is provided by AirPlus Recordings+. This week's songs in order of play are "Pan's Grotto" by Elekruve & "Traveler" by Aux Verba, available on the new AirPlus Recordings record "Winter Chills". If you like this song, be sure to support Elekruve, Aux Verba and AirPlus Recordings!
In the episode we mentioned an excellent video titled "Why Are Things Creepy" from Vsauce! Check it out, it's a good one.

Geek Life Podcast ep 83 - Pickman's Model
[ 58:33 ]
Play Now
|
Play in Popup
|
Download
comments powered by

Disqus