081 – Geek Life – Anna Pocalypse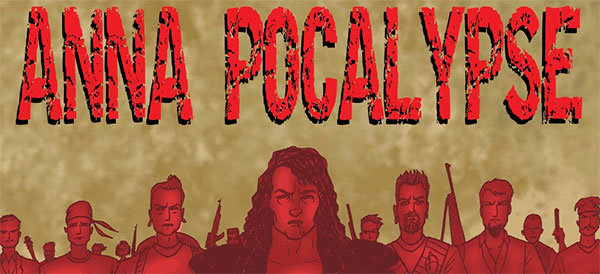 This week we spotlight the insanely violent and crazy Anna Pocalypse by Adam Talley. Follow Anna in her struggle to survive just months after the world went to hell. No government, no police, no rules. This grindhouse style story is over the top and not for the faint of heart. Adam spins an interesting story that asks, what will you do after the bombs drop? You can purchase Anna Pocalypse and check out Adam's other works on IdiotHead.com.

Geek Life is sponsored by Audible, you can grab your free book at AudibleTrial.com/GeekLife. Check out their insanely huge catalog of over 100,000 books on more subjects than you can imagine. Follow the link above to enjoy a free book and 30% off their entire catalog for a whole month!
Music is provided by AirPlus Recordings+. This week's song is "Nimble Headphaze" by Gattica Kid, available on the new AirPlus Recordings record "Winter Chills". If you like this song, be sure to support Gattica Kid and AirPlus Recordings!

Geek Life Podcast ep 81 - Anna Pocalypse
[ 56:14 ]
Play Now
|
Play in Popup
|
Download
comments powered by

Disqus