076 – Geek Life – Trixie Dynamite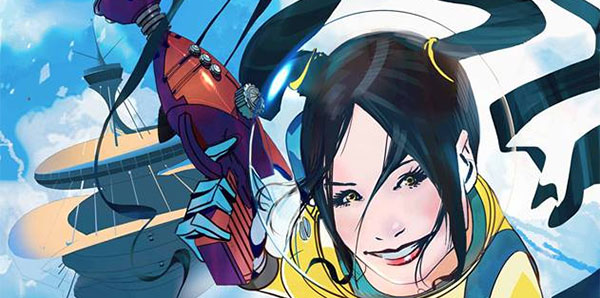 This week we spotlight Trixie Dynamite by Ben Schwartz. Ben employed an incredible team of artists to bring his vision of future Sacramento California, or Sacramentropolis, to life in full beautiful color. Trixie is the rocket-booting acrobatic superhero of Sacramento's future. She battles loads crazy villains and stands guard against the ever present danger of alien invasion! This comic is completely great, with excellent art and skillful (often hilarious) writing, Trixie and company are a must read for indie comic fans. You can find Trixie Dynamite at Empires Comics Vault in Sacramento California or grab issues 1 & 2 at TrixieDynamite.com. Be sure to follow Trixie on twitter @Trixie_Dynamite and like their facebook page facebook.com/TrixieDynamiteComic!

This week Joe recommends The Wizard of Oz by L. Frank Baum, narrated by Anne Hathaway. He was blown away by Hathaway's reading and really enjoyed seeing the original (much darker) story of Oz. You can grab your free book at AudibleTrial.com/GeekLife and The Wizard of Oz by L. Frank Baum is a great place to start!
Music is provided by AirPlus Recordings+. This week's song is "Foresight" by Blindstate & TigerPaw, available on the new AirPlus Recordings record "Winter Chills". If you like this song, be sure to support Blindstate, TigerPaw and AirPlus Recordings!

Geek Life Podcast ep 76 - Trixie Dynamite
[ 44:40 ]
Play Now
|
Play in Popup
|
Download
comments powered by

Disqus