094 – Geek Life – Afterlife With Archie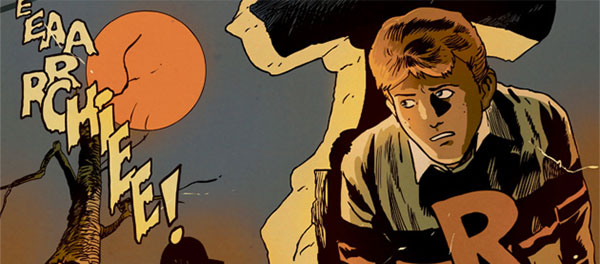 This week we talk about one of our most favorite recent comics, an off beat little title called… Afterlife With Archie! That's right, it's the zombie apocalypse in Riverdale and Archie, Betty, Veronica, Jughead and Gang are all struggling to survive as the undead sweep over their beloved Riverdale. This excellent comic took us all by surprise and the most recent issue took such an interesting and bold turn that we just had to sit down and chat about what has becoming one of our favorite comics of the year!

Geek Life is sponsored by Audible, you can grab your free book at AudibleTrial.com/GeekLife. Check out their insanely huge catalog of over 200,000 books on more subjects than you can imagine. This month JP recommends Skin Game by Jim Butcher. Butcher continues his best selling series The Dresden Files with the latest installment in modern day wizard Harry Dresden's epic story, Skin Game! To settle a debt, Harry must assist a group of A-list baddies in the ultimate bank heist. Skin Game is non stop fun and continues Butcher's series with solid writing, a great mystery and incredible characters. Visit AudibleTrial.com/GeekLife to enjoy a free book and 30% off the entire audible catalog for one whole month!
Music is provided by AirPlus Recordings+.

Geek Life Podcast ep 94 - Afterlife With Archie
[ 55:00 ]
Play Now
|
Play in Popup
|
Download
comments powered by

Disqus