055 – Geek Life – Movies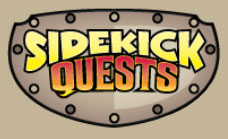 We spotlight the epic and hilarious web-comic/RPG "Sidekick Quests" by James Stowe. Sidekick is about a group of aspiring adventurers and the crazy trouble they get themselves into while their betters are away. Not only is Sidekick an excellent web-comic but it's also an upcoming tabletop RPG! We can't wait to try out the game when it's finished and jump into the world of Sidekick Quests. Be sure to check out Sidekick Quests at SidekickQuests.com, follow the comic/RPG on twitter @SidekickQuests and follow James @jamesstowe!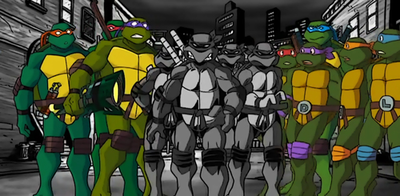 Next we talk about one of the funniest animated movies we've seen in a while, Turtles Forever. This mash-up of turtles from different dimensions is a great throw back to several iterations of our favorite heroes in a half shell. You can watch it free online at YouTube and enjoy the hilarity.
Don't forget to support our friends at VidCast (Neuro and Pinku) on their exciting project over at IndieGoGo. Their ambitious project allows friends to watch streaming video from all over the internet together in real time. It's an exciting project so be sure to support them!
Music is provided by AirPlus Recordings+. This week's song is "Where I Go" by Aux.Verba, available on the AirPlus Recording's record "Drum & Bass International 2013". If you like this song, be sure to support Aux.Verba and AirPlus Recordings!

PM Podcast 055 - Geek Life - Movies
[ 1:13:03 ]
Play Now
|
Play in Popup
|
Download
comments powered by

Disqus