045 – Geek Life – Comics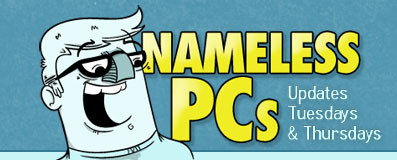 This week's indie spotlight focuses in on web-comic "Nameless PCs" by Wesley Hall. Nameless PCs is a very entertaining comic with a surprising variance of content to offer. From table top gaming humor to slice of life hilarity, this comic is just great. You can find out what Wesley thinks about… well everything at NamelessPCs.com Be sure to follow him on twitter @NamelessPC, on tumblr at NamelessPCs.tumblr.com and like his facebook page.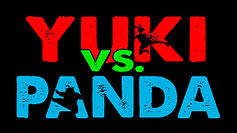 Next we review the pure magic that is "Yuki vs Panda" written and created by Graham Misiurak & Nick Dunec, illustrated by A. L. Jones! We loved this awesome comic. The first vol, of what we hope will be a long series, follows young Yuki in her daily life of being a bad ass martial artist, hopeful girly girl and nemesis of a giant panda who wants her dead… Yuki is pitch perfect, with excellent art, great writing and spot on humor. Be sure to pick up a copy of Yuki vs Panda at YukivsPanda.com, follow Yuki on twitter @Yuki_vs_Panda, on Tumblr, and like their facebook Page!
Music is provided by AirPlus Recordings+. This week's song is "These Lovely Bones (Feat TigerPaw)" by Blindstate ."These Lovely Bones (Feat TigerPaw)" can be found on Blindstate's amazing new EP "These Lovely Bones". If you like this song, be sure to support BlindState, TigerPaw and AirPlus Recordings!

PM Podcast 045 - Geek Life - Comics
[ 58:51 ]
Play Now
|
Play in Popup
|
Download
comments powered by

Disqus