Geek Life Podcast ep 98 – The Guns of Shadow Valley
October 1, 2014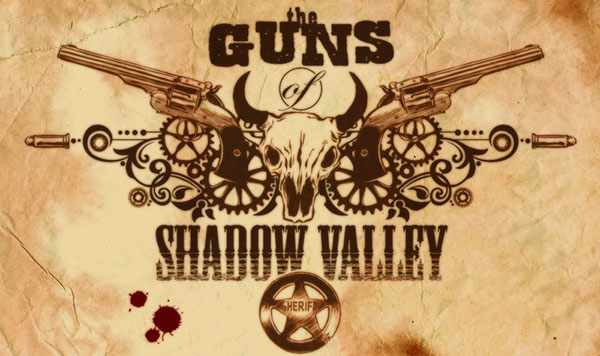 This week the hosts from 4J's And a Comic join us for another Combo Meal episode where we dig into an exciting indie comic that was recently picked up by Dark Horse and is available at your local comic shop now! The Guns of Shadow Valley by Dave Wachter and James Andrew Clark is a beautiful comic about a posse of gunmen in the wild west who must come together and defend against a tribe of ghostly warriors, an advancing army led by a deranged Colonel, and the perils of Shadow Valley itself. This comic was a blast to read and absolutely visually stunning, highly recommended! You can (and should) read The Guns of Shadow Valley on GunsofShadowValley.com.

Geek Life is sponsored by Audible, you can grab your free book at AudibleTrial.com/GeekLife. Check out their insanely huge catalog of over 150,000 books on more subjects than you can imagine. Follow the link above to enjoy a free book and 30% off their entire catalog for one whole month!

Listen to the latest episode of Geek Life
Music is provided by AirPlus Recordings+. This week's song is "Head West (Entrex Remix)" by TR2X & TigerPaw, available on the new AirPlus Recordings record "Head West Remixes". If you like this song, be sure to support TR2X, Entrex, TigerPaw and AirPlus Recordings!
Posted in Updates |